walt disney world – my journey to becoming a Disney Adult
Our family journey with Walt Disney World is a long one. We have grown to love it more and more every year.
After all, aren't we all just kids at heart? Or at least we want to be?
My Disney Journey
I first went to Walt Disney World when I was 18 years old. My parents were going on their first Florida vacation with my younger brothers and picked me up along the way. I had just graduated from Army Basic Training. For the first time in my life, I had money in my pocket!
I fell in love!
Back then, in 1985, only the Magic Kingdom and Epcot existed. I was fascinated!
But let's be honest, I had to start adulting. Soon, children started to arrive. Disney was not in the budget for a family of 6 on a military pay grade. We had other responsibilities.
First Family trip!
In 2002 my brilliant husband won his unit Soldier of the Year, I think that was it. His unit wanted to send him to compete against other soldiers.
That competition just happened to be in Orlando, FL! That means the Army was going to pay for lodging and travel for him. You can see where this is going right?
At that time Disney was offering a military special. The Military member got in free and I believe 4 family members for a 4 day ticket. The 5th ticket we needed was less than $100 with their discount. Now this was 20 some years ago, so I may be off on the pricing. Just suffice it to say, we could afford the heavily discounted tickets! And with Uncle Sam paying for my husband's lodging we were off to Orlando.
It is important to note that at this time I called my best friend. She and my God Daughter and tickets from a previous trip and they rushed to Asheville, NC to join us!
We had so much fun! We didn't stay on Disney property, but at a nice hotel near the airport. Had a huge pool and a breakfast buffet. It was what we could afford and we made the most of it!
My husband was mobilized shortly after that for a year. We promised the kids, when Dad comes home we are going to Disney! We saved and scrimped! When Dad came home we were off to Florida again!
Our Family Expands
Fast forward a few years, and a few moves. My eldest son was old enough to be in the Army and he was sent to Iraq. When he came home, you know the drill, we went to Disney World! By this time the tickets were a bit more expensive, but with a military discount, they were still very much more affordable. And this time we stayed on property, The Coronado, with the dining plan!
OK, I was sold! Staying on property was fantastic!
And my eldest son had even brought his girlfriend home to go with us!
Which leads us to…
A Disney Wedding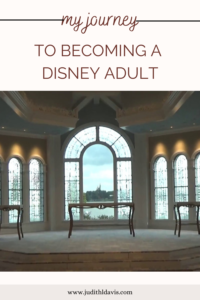 That's right, my eldest son and his bride were married at Walt Disney World! It was a beautiful wedding at the Disney Wedding Pavilion. We had the rehearsal dinner at 1900 Park Faire. it was a magical time!
I can't tell you how magical Disney made this experience! The cast member that helped me with the reservations suggested the Art of Animation for our family to stay at. It was perfect!
Yes, there were a few hiccups along the way, but Disney never let us down!
The Next few years
By this time my husband had retired from the Army and we had moved back to the great state of Texas! We only had 2 kids at home and could take them and meet other kids at the parks.
We traveled there at least once a year. One year, when I was having a very off time, my husband took us twice!
We have so many great memories of the kids and our trips when they were young. We have wedding memories there, that we shared with our close family and friends.
So many great memories.
Is it any wonder we enjoy going back, year after year?
So what do we do at Disney now?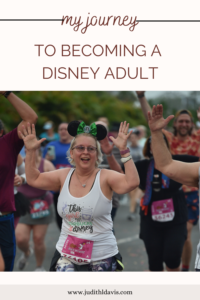 Oh my! So you are thinking that Disney was just for families with small kids??
Think again!
We have been known to do girl trips! The GodDaughter I mentioned earlier? She joins me and one of my daughters and we spend a week just exploring!
Yes, after all these years there is still stuff we haven't done!
That same GodDaughter has also joined us on one, and two more scheduled, runDisney events!
Think about it! Running through Disney when the park is dark or the sun has just come up! It is so much fun! And encourages me to be healthier too!
Disney Content Creator
I have always wanted to take this love of Disney and work it into making Disney Content. For my blog, for YouTube and other social media. My YouTube channel used to be all Disney content. When I tried to revamp it, I found myself drifting right back to that content..
The love of Disney content is strong with this one.